Breen Agri Services
Specialist suppliers of liquid fertilisers, amenity, horticulture & crop protection products, grass seeds, EM silage/slurry additives
Learn More
We Are
Breen Agri
Our agronomic focus is regeneration for the next generation. Caring for the soil. Caring for the customer. Caring for our future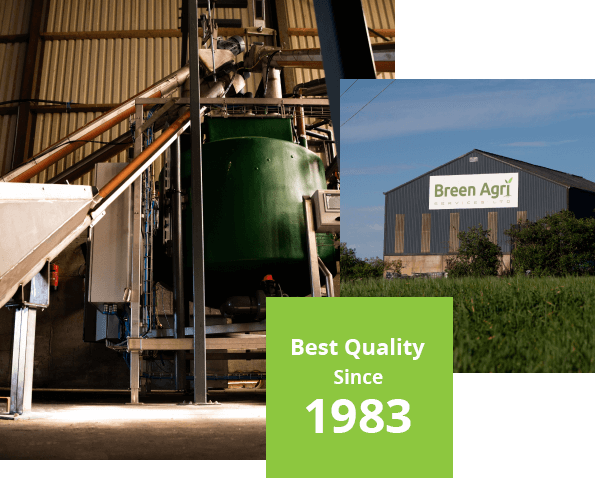 About
Our Company
Breen Agricultural Services Ltd. is a family run business established in Wexford in 1983.
We provide our customers with an expert service, tailored to suit each individual farm. We provide advice, products and systems that allow you to get the best of today and thrive into the future.
While we advise on the ethical use of agrochemicals, we champion the use of our environmentally friendly fertiliser systems. Regenerative agriculture is our priority.
Breen agricultural services: Caring for the soil. Caring for our customer. Caring for our future
Contact us

Breen Agricultural Services Ltd is a family company established in 1983 by Jim and Tom Breen. The company has since been bought out by Tom and now run by the next generation, Tommy. We look forward to a future based on the good foundation laid down since 1983. To succeed, we will need to use all our wits in partnership with our valued customer base. Our aim is to work with our customers and provide them with products and systems that allow them to prosper in today and tomorrow's environment, thereby ensuring our own prosperity. We recognise the need for adaptation and change in all healthy businesses, and ours is no different. Therefore, we try to be forward-looking and embrace change as a necessary part of life.
Make
an Enquiry
"*" indicates required fields